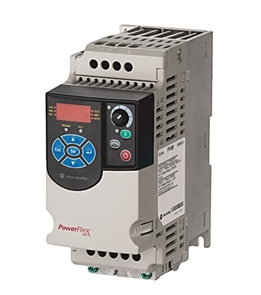 Allen Bradley PowerFlex 4M 22F-D013N104
Allen Bradley Drives, 480VAC, 3PH, 13 Amps, 5.5 kW, 7.5 HP, Frame Size C, IP20 (Open), LED Display, Fixed Digital Keypad, No CE Compliant Filter, RS485, VFD Drive.
The PowerFlex 4M VFD Drives are the smallest and most cost effective members of the PowerFlex drives. Easy to feed wiring and easy programming provide the flexibility to handle a broad range of applications. This Module uses Integral RS-485 communications with IP20, NEMA/UL open type enclosures V/Hz control, slip compensation. It is also equipped with Drive overload protection and ramp regulation.
allen bradley vfd, allen bradley drives, allen bradley drive repair, allen bradley repair
CALL NOW TOLL FREE: 1-800-681-7374